Download LinkedPOS Now!
Welcome to our download page for our free inventory management and point of sales software. Everything you need to get started is just a click away! We will guide you through our quick and easy installation process step by step, then provide you with all the tools and information to make LinkedPOS start working for you today!
LinkedPOS Express
LinkedPOS Express v4.2.0 includes both Back Office & Sales Terminal in sigle station.
Platform :

Microsoft Windows 7, 8, 8.1 & 10
Database :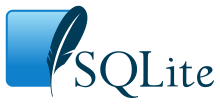 SQLite
Prerequisites :

Microsoft.NET Framework 4.5 or Higher
Price :


Download for free now!
---
LinkedPOS Professional
LinkedPOS Professional v4.2.0 supports separate Back Office & Sales Terminal that allows to install on multiple machines.
Platform :

Microsoft Windows 7, 8, 8.1 & 10
Database :

Microsoft SQL Server
Prerequisites :

Microsoft.NET Framework 4.5 or Higher
Price :